Skip to Content
Our Vision
Our vision is to be the preferred and obvious choice for temporary fencing in San Francisco Bay Area for the special event and construction industries. Since we specialize in just temporary fencing, we have an extremely fast response time and we always provide excellent customer service.
We want to supply our city's entertainers, businesses, and contractors with the best possible service, listening to your needs and responding with value-added services and products to meet your important requirements. The Bay Area is active and growing at a fast pace, and we're proud to be a part of that growth. Learn more about what we offer on the pages of this website, and contact us to place your next temporary fencing order.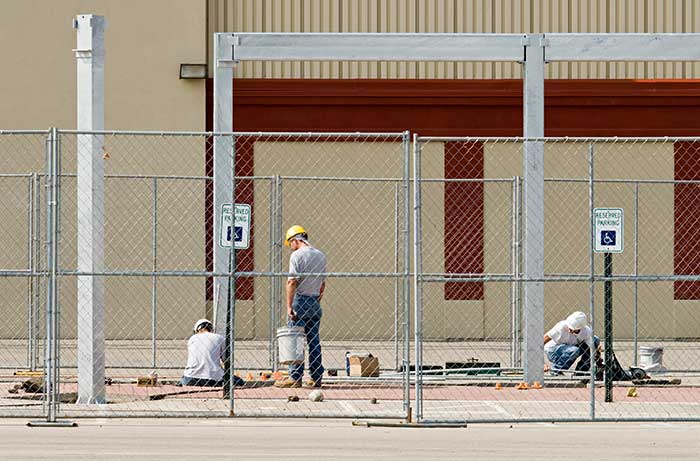 Contact Our Fencing Professionals
The fast-paced building environment here in the Bay Area requires working with a company that knows how to provide outstanding customer service. At Express Fence Rental, we know that speed and efficiency are of the essence when it comes to your temporary fencing needs. Our company has handled jobs of all sizes, so we can make sure your fence arrives on time, no matter how small or large the project. Simply place your order with us and you can expect everything to go as planned. Let us provide you with some peace of mind.
If you aren't sure what type of temporary fencing you need for your event or construction site, feel free to contact our office staff and inquire. We will be happy to discuss your requirements and let you know what type of temporary fence setup would work best in your particular situation. Just pick up the phone and give us a call.