Skip to Content
Fences for Convenience and Mobility
Express Fence Rental can provide you with fence panels that offer convenience and mobility in the San Francisco, CA, area. These temporary panels have become one of the most popular solutions for contractors and event planners to meet the need for short-term fencing because of their ease of use and reasonable cost. The chain link sections are available in several sizes and sit above the ground on stands, so they require no digging. This easy installation is part of what makes this particular type of fencing desirable for shorter time periods. It's a great, affordable fencing solution for a wide range of different applications.
The chain link sections often do not require gates because of their mobility. Panels are ideal for job sites with asphalt or concrete, or construction sites that just need the flexibility of movable fencing. We have provided fencing for many special events in the area to help control traffic flow or contain crowds, and our relationship with the construction industry is a longstanding one. Many contractors use us because of our affordability and outstanding service.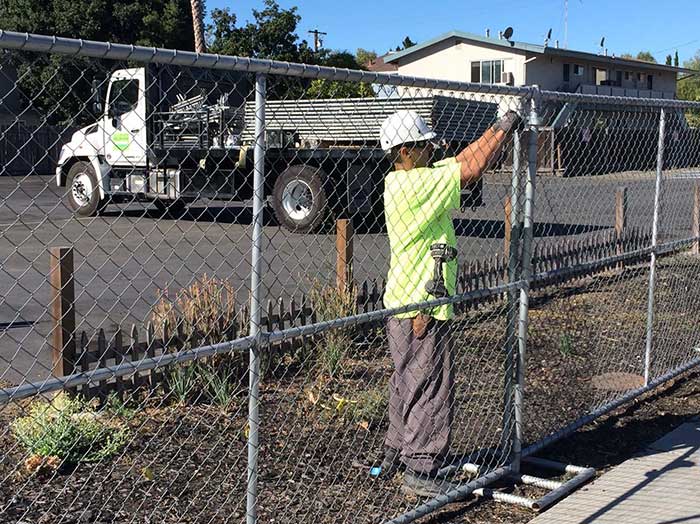 Temporary Panels & Gates
Our temporary panels are quick and easy to install and can be adjusted on the go as your needs change. Whether you are managing an evolving construction site or need to contain an area because of an emergency or hazardous conditions, our temporary panels offer speed and flexibility at a great value. Our experienced team of professionals can advise on the best setup and adjust according to your specifications.
Furthermore, although, our chain link fencing is designed to be used without gates for your convenience, sometimes having a temporary gate setup is desirable. In cases where gates are either required or preferred, we can outfit your fence with a gate style and size that works for your individual needs. Please feel free to talk to a staff member about how this type of setup works, and what gate requirements your job or event may have.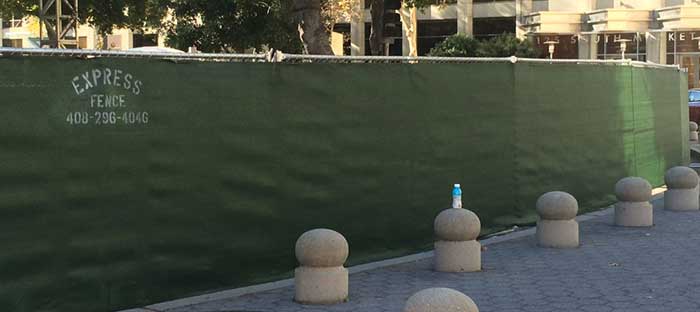 Fence Panels with Privacy Screen
Some fencing setups will require additional options such as wheels, sandbags, and windscreens. If you aren't sure what other items you may require for your fencing solution, just let us know and we'll be happy to make suggestions based on your setup. Our goal is always to provide you with the safest, high-quality fencing available, and that includes all the details that go along with it.