Skip to Content
Professional Portable Driven Fence Installation
Express Fence Rental is your source for portable driven fence installation and removal, as well as other professional fencing assistance. Our family owned and operated business takes the work we do very seriously, and we strive to always exceed the expectations of our customers, no matter what we do for you. From serving as an advisor, to operating within budgetary constraints, to providing you with quality products, our goal is to serve your fencing needs seamlessly.
Since we specialize in temporary fencing solutions, we really know all the ins and outs of the industry. This means when you work with us, you will receive the highest standard of service possible. We know enough about fencing to anticipate even the most complex needs of our clients, and we are flexible enough to meet changing deadlines and unexpected add-ons. Learn more about what you can expect from our company below, and feel free to reach out with any questions or concerns.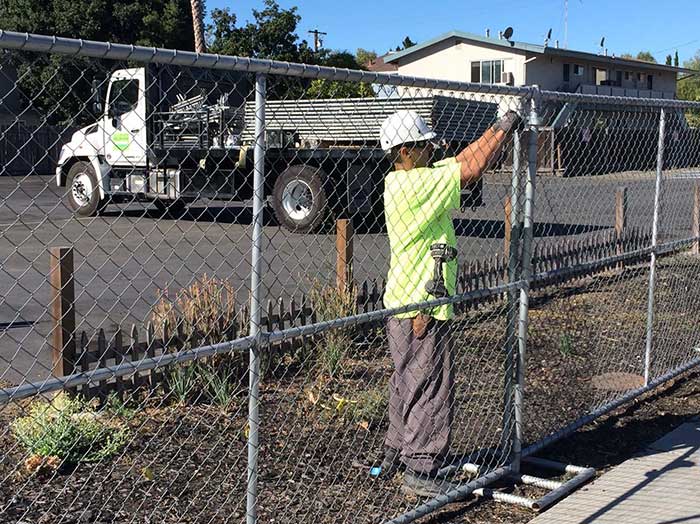 Fencing Assistance
If you need some help figuring out the type of fencing you need for your event, project, or construction site, the team at Express Fence Rental is here to help you. Our goal is to provide you with outstanding customer service and support, so that you get the exact setup you need for success. Our staff understands that each project and each client comes to us with a unique set of requirements, and we are experts at matching your needs with the right fencing materials. Whether you are in the entertainment industry, are operating a business, or are working on a new building, we have fencing that will work for you.
Consult with specialists in the fencing field to make sure your tree protection is sized right; discuss the scope of your construction site with us to determine whether panels or driven fencing is the smarter option; and get all the accessories you need to customize any fence to your location. We'll pull together the right package based on your description and deliver it to you on time.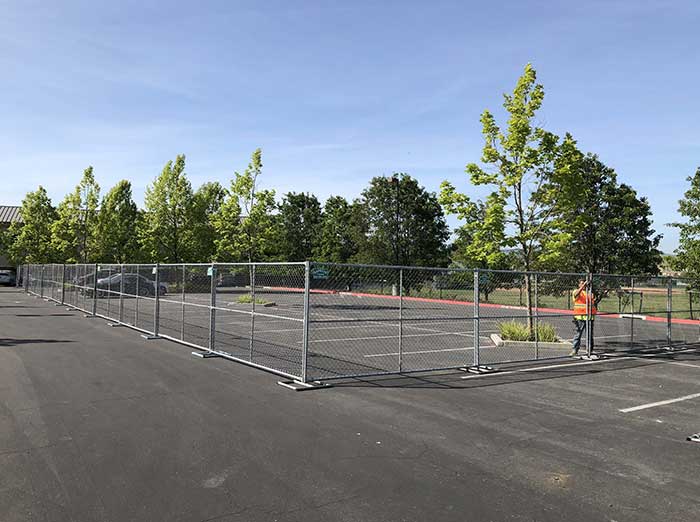 Fencing Installation and Removal
Express Fence Rental takes pride in making sure your fencing arrives quickly on the specified date so you can get everything set up in a timely manner. Our installation staff can handle all the details if you like, from driving fence posts into the ground, to configuring temporary panels in just the right pattern. We'll also take care of any windscreen, gate setup (with or without wheels), and sandbags to complete the installation work.
Our breakdown team is also quick and efficient. Let us dismantle your fencing setup when it's no longer needed and get it quickly out of your way. We'll leave the area clean and neat; you'll never even know we've been there. Our service staff will make your job easier every step of the way—that's what we're here to do! Call now to reserve your delivery date or to place an order with us.